8 months ago
S2E21 - Naming the Problematic Elements of Adoption
In this episode with Kate, we identify and name some of the ways the Savior Complex plays into transracial adoption, as we discuss her experience adopting from Haiti.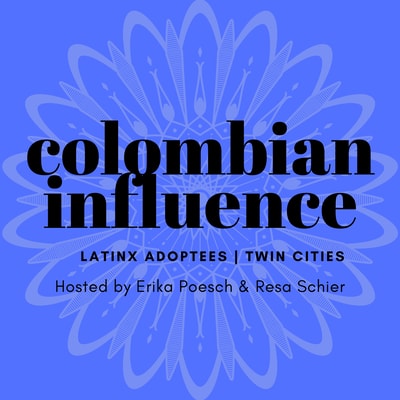 Episode Notes
Today we discuss Kate's experience adopting her two sons from Haiti. This summer, after the murder of George Floyd, she took her kids to see the memorial and decided right then and there that her Black sons needed to grow up in a community that wasn't completely whitewashed.
Before we even spoke, Kate informed us that she wanted to discuss her feelings of guilt surrounding how she went about adoption, and how these issues are being silenced. "These are orphans of poverty."
The Savior Complex is a toxic element that can harm adoptees, and we find it incredibly important to shed a light on this topic.
Support Colombian Influence by donating to their Tip Jar: https://tips.pinecast.com/jar/colombian-influence
Find out more at https://colombian-influence.pinecast.co
This podcast is powered by Pinecast. Try Pinecast for free, forever, no credit card required. If you decide to upgrade, use coupon code r-4cf750 for 40% off for 4 months, and support Colombian Influence.