9 months ago
S2E18 - The Meeting with the Orange Chairs
The Meeting with the Orange Chairs is how Erika's origin story began, believe it or not! For this episode, we sat down with Erika's parents, Sally & Lowell, and asked them to tell us about their experience adopting Erika from Colombia.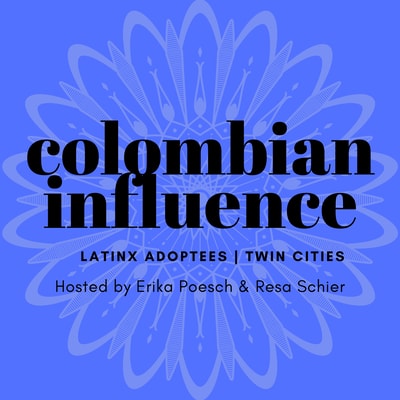 Episode Notes
Welcome to Sally & Lowell, Erika's parents!
This interview has been in the works since Colombian Influence started, and we are so excited to finally hear about Erika's journey from Colombia to Minnesota.
Sally & Lowell talk about their decision to adopt, how they chose Colombia, the trip to meet and adopt Erika, and the importance of incorporating adoption into the conversation as she grew up.
Next episode will feature Resa's parents, and we're excited to share the difference with their experience as adoptive parents.
For more content from Colombian Influence, please consider donating here: https://tips.pinecast.com/jar/colombian-influence
Support Colombian Influence by donating to their Tip Jar: https://tips.pinecast.com/jar/colombian-influence
Find out more at https://colombian-influence.pinecast.co
This podcast is powered by Pinecast. Try Pinecast for free, forever, no credit card required. If you decide to upgrade, use coupon code r-4cf750 for 40% off for 4 months, and support Colombian Influence.