a year ago
S1E12 - Welcome, Mackenzie!
We have a longer, two part-episode this week, but I promise it's worth it!! We are so thrilled to welcome Mackenzie to the adoptee community!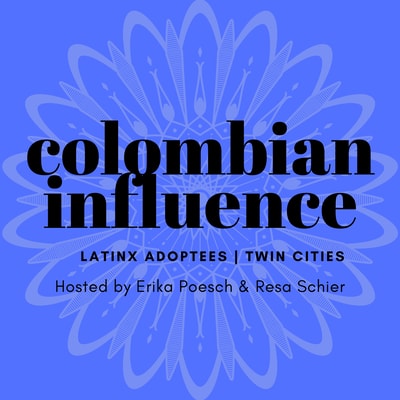 We are so thrilled and starstruck to be joined by Caren, Dustin, and Mackenzie for this interview. They have been featured on Upworthy, Washington Post, and The Kelly Clarkson Show-- to name a few! This is our first adoptive couple we've had a chance to interview, and it was such an honor to do so with them just a few days before Mackenzie's adoption was finalized on June 8th, 2020. Today we discussed their journey with finding adoption, the story that made their story famous, Resa & Erika's point of view as adoptees, and any hopes/concerns/thoughts for the future as Mackenzie grows up.
This episode is dedicated to Mackenzie, and we truly hope to be a constant support for her growing up as she navigates every aspect of being an adoptee. Dustin & Caren, we will be here every step of the way. Thank you so much for letting us into your lives.
Support Colombian Influence by donating to their Tip Jar: https://tips.pinecast.com/jar/colombian-influence
Find out more at https://colombian-influence.pinecast.co
This podcast is powered by Pinecast.