8 months ago
S2E20 - Experience as a Transracial Adoptee
Thank you to Mariah for joining us for Black History Month. Mariah is a domestic adoptee from a family that is multi-racial: white parents raising multiple transracial adoptees. Today we discuss the complexities surrounding multi-racial families containing transracial adoptees.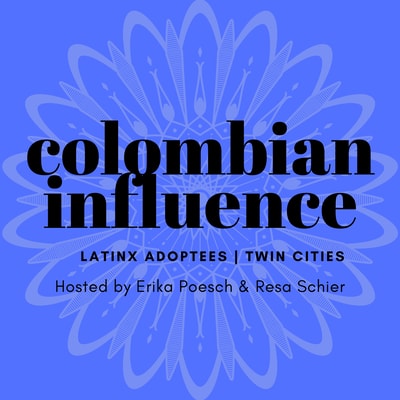 Episode Notes
Mariah's story of being a transracial adoptee growing up in suburban Minnesota is so extraordinary. Her family is an extremely unique puzzle that has come together as a multi-racial family with faith, love, and immense strength. Mariah's confidence was nurtured by her parents' decision to pull her out of public school when they found out she was being treated differently because of her race.
Thank you for joining Colombian Influence in an incredibly important discussion about how racism affects adoptees.
Black Lives Matter.
Support Colombian Influence by donating to their Tip Jar: https://tips.pinecast.com/jar/colombian-influence
Find out more at https://colombian-influence.pinecast.co
This podcast is powered by Pinecast. Try Pinecast for free, forever, no credit card required. If you decide to upgrade, use coupon code r-4cf750 for 40% off for 4 months, and support Colombian Influence.