3 months ago
S2E30 - Part One of Daria's Story
Multiple families, erased identity, Russian embassies-- just a few elements to Daria's story.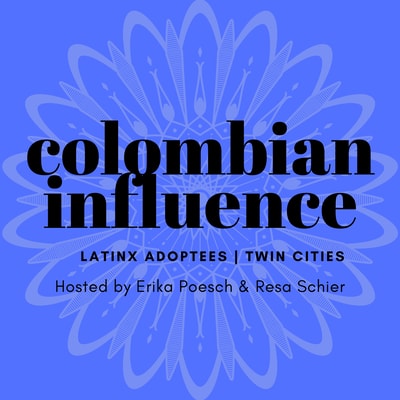 Episode Notes
In this incredible conversation with Daria Rottenberk, an I'm Adopted Ambassador, we discuss her journey to America, life in Russia, and her recent decision to make a trip home.
There are so many important elements to adoptees, and we are able to touch on so many in this interview. Daria's story will soon be featured on a television series, "Reunited," which we will promote when it is aired. After that, we will continue our Part 2 with Daria and discuss what happened on the show during her trip back to her home land.
Support Colombian Influence by contributing to their Tip Jar: https://tips.pinecast.com/jar/colombian-influence
Check out our podcast host, Pinecast. Start your own podcast for free with no credit card required. If you decide to upgrade, use coupon code r-4cf750 for 40% off for 4 months, and support Colombian Influence.