2 months ago
S2E31 - September 2nd
There is a strong significance for Kate and her family with the day of September 2nd.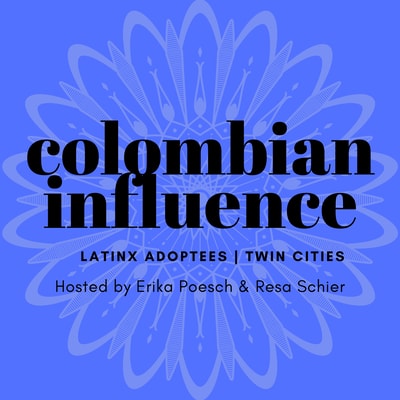 Episode Notes
Kate and her sister are both adoptees and September 2nd is an incredibly important day to their family, as she and her sister share it as their Arrival Day, just a few years apart. We discuss the family dynamics, growing up feeling different as an Indian adoptee in a predominantly white town, and how it can feel to be the punchline.
Thank you to Kate for another incredible discussion that allows us to share the adoptee experience.
Support Colombian Influence by contributing to their Tip Jar: https://tips.pinecast.com/jar/colombian-influence
Check out our podcast host, Pinecast. Start your own podcast for free with no credit card required. If you decide to upgrade, use coupon code r-4cf750 for 40% off for 4 months, and support Colombian Influence.