7 months ago
Baby Be Brave
Today we are joined by Michelle from Baby Be Brave!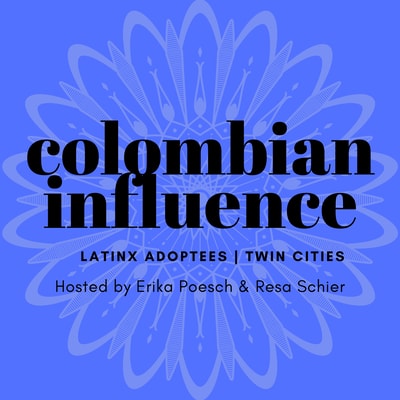 Baby Be Brave
TW: Mentions of sexual assault in this episode Today we interview Michelle-- the voice and adoptee behind Baby Be Brave. We connected with her on Instagram initially and have supported each other's work through the platform. Now we finally get to sit down and talk with Michelle about her journey as a Romanian adoptee. She has gone through a tumultuous healing journey as the answers she was seeking for so long kept throwing her a curveball. Now through Baby Be Brave, she supports other adoptees through her conversations, her campaign for Adoptee Awareness Day, and supporting National Adoption Awareness Month alongside the adoptee community.
Be sure to follow her page at babybebrave_ on Instagram!
Support Colombian Influence by contributing to their tip jar: https://tips.pinecast.com/jar/colombian-influence
Find out more at https://colombian-influence.pinecast.co
This podcast is powered by Pinecast. Try Pinecast for free, forever, no credit card required. If you decide to upgrade, use coupon code r-4cf750 for 40% off for 4 months, and support Colombian Influence.